Download JP Williams Press Kit
Bio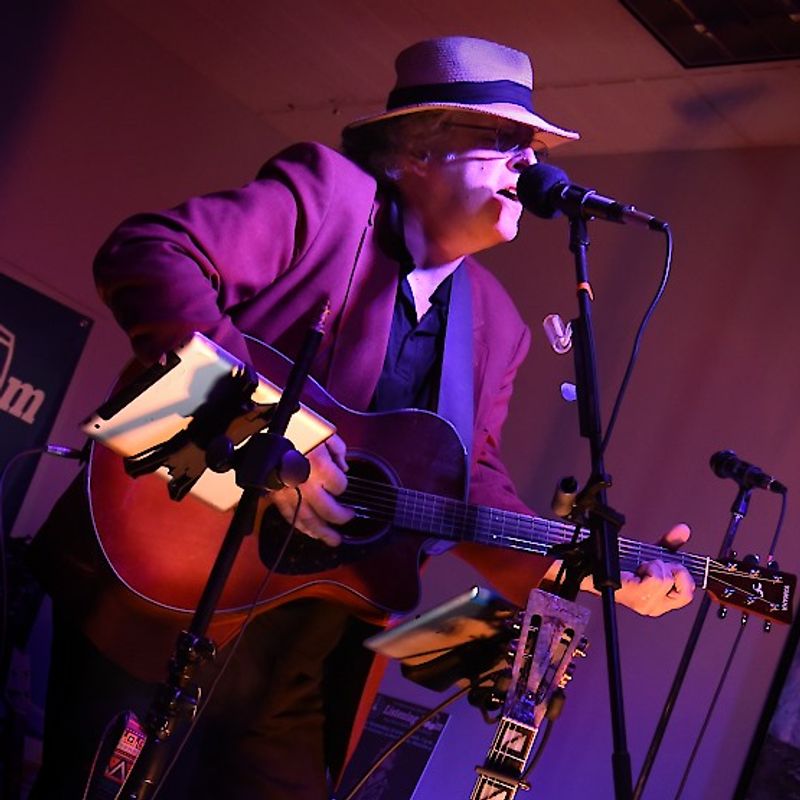 JP & Ekat
The new CD helping to help reshape the BLues in 2021
JP Williams
Singer-songwriter JP Williams was born in NYC. He creates music based on his love of blues, folk, rock, jazz & soul music. His lyrics are fashioned from hard times, great joys, memories of people in his life, and the experiences he has lived. Part storyteller, part troubadour, his music often leads him to unexpected places and situations.
Ekat Pereyra

Russian-born Ekat Pereyra came to the USA as a teenager with a stunning set of vocal talents and musical abilities. Regardless of the music genres she embraces, the results are always the same, perfection! Audiences are enamored by her powerful delivery, dynamic vocals, and captivating performances on stages large and small.

JP Williams and Ekat perform with a talented, revolving crew of musicians who come together under the banner of the JP Williams Blues Band.
DJ / Radio Station Reviews For New CD "JP & Ekat"
"JP & Ekat is a more-than-worthy successor to the Everblue CD. KRVM played Everblue heavily - now there's more heavy airplay ahead for JP & Ekat." 
Johnny Etheredge - Programming, Development Staff at KRVM 91.9 FM - Public Radio in Eugene, OR, USA 
"Love to say it was a cd of the week in my show. Something they surely deserved. Find out why and listen to the cd whenever you get the chance" 
John van Lent - Living Room Blues 
"....She (Ekat Pereyra) adds a new element to an already solid band. JP & Ekat is a great album!"
Kevin Hardy - Host - The Main Street Blues - Kansas City Online Radio. 
"...it is superb. You two blend voices beautifully especially on Honeychild and the guitar playing is really rocking." 
Antoine Magliano - Past Show Host - "Strings Attached" -  WJFF 90.5fm - Radio Catskill 
JP Williams' music just keeps getting better. This fruitful collaboration with Ekat Pereyra merits attentive listening. merits attentive listening. 
from "The Professor of The Blues", Walter M. Dubiel, DJ, Blues in the Night 
"You got some killer blues tunes on this new album." 
Greg G, host of RCBC Blues Radio
CD Releases
JP & Ekat - Just released Feb 2021 
Everblue - Sept. 2018 - Top 10 RMR Top Blues Album - Charting #43 Roots Music Top Blues Songs - 2019  
Single "Cigar Box Boogie" #1 on RMR Top Blues Songs Chart 05/25/2019 - RMR Top Blues Songs for 2019 - #4
Stolen Cadillac - Nov. 2017 
Smokin' Hot - Sept. 2017 
Mixed Bag - July 2016
Awards & Nominations
Billtown Blues Association 2021 BEST SELF PRODUCED CD WINNER
Steamtown Music Awards 
Winner - Best Blues Act 2016
Winner - Eddie The Harp - Best Sideman - 2018
Nominations
Best Blues Act - 2018, 2019 & 2020
Best Guitarist - 2017
Selected as a semi-finalist in the 2019 International Songwriting Competition (ISC)
 Song - "Cigar Box Boogie"
Festival Appearances
Allentown Blues, Brews & BBQ - 2021 - Allentown, Pa. 
Destination Blues Festival - 2017, 2018, 2019 - Bloomsburg Pa. 
Pennsylvania Cigar Box Festival 2017, 2018, 2019, 2021 - York Pa.  
Honesdale Roots & Rhythm Festival - 2016 & 2018 - Honesdale, Pa.
Electric City Music Conference- 2016, 2017 & 2018 - Scranton, Pa. 
"Wolfstock" Festival - 2019, 2021 - Tunkhannock, Pa
Cornstalk Music Festival - 2016 & 2017 - Tunkhannock, Pa 
Mountain Sky Bluegrass & Blues Festival - 2016 -Scott Twp Pa 
Founders Day Festival - 2017, 2018 & 2019, 2021- Tunkhannock, Pa
River Day Festival - 2019. 2021 - Tunkhannock Pa